Save time and pay beneficiaries with accuracy
SenseCheck is a secure identification and bank verification platform for lawyers and agents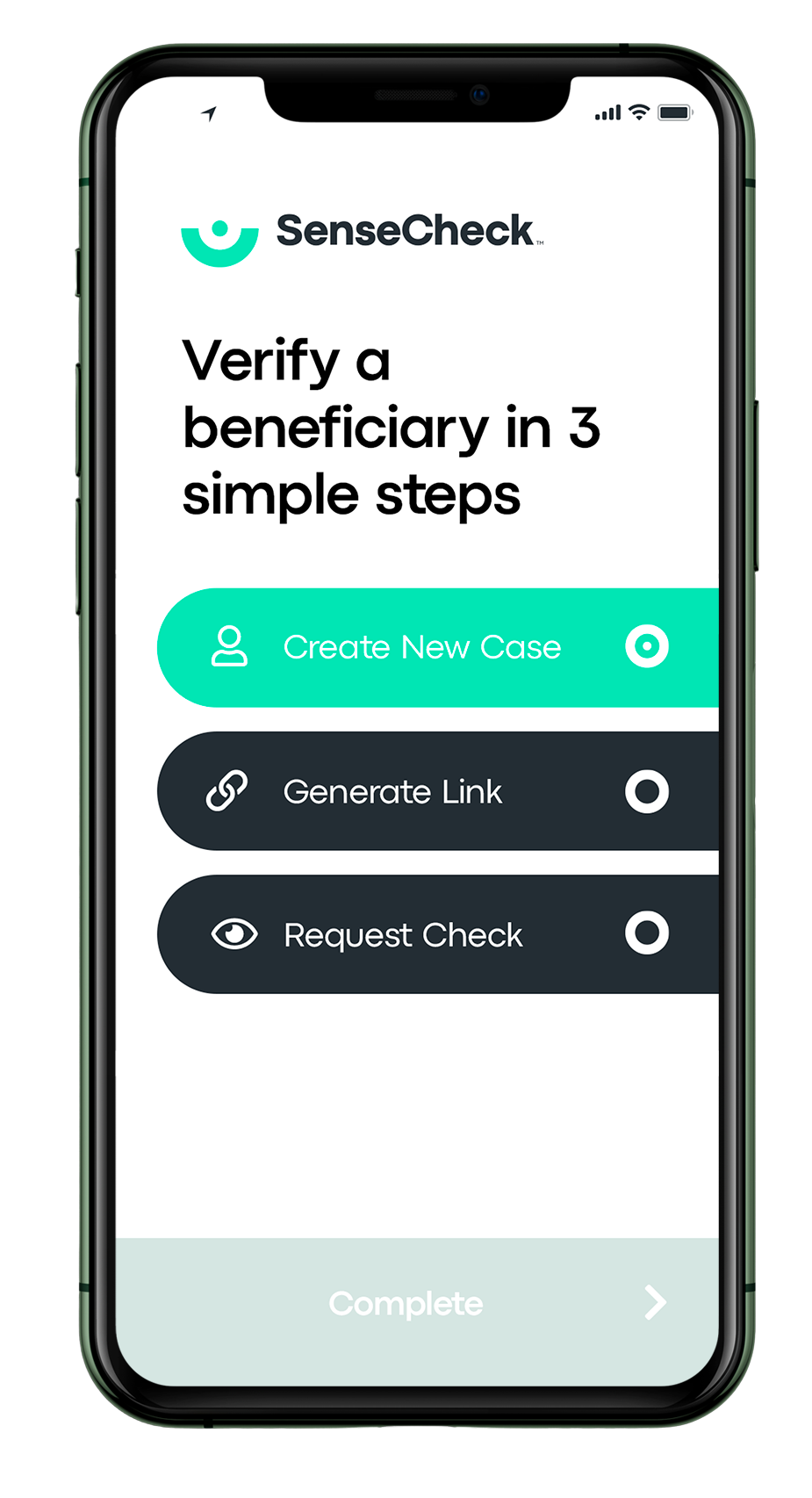 Compliance Simplified
A secure workflow tool
More than just a search tool, SenseCheck provides a central source of truth for your identity checks and bank verifications. Keep your clients' data secure. Keep your workflow simple and manageable.
Led by Beneficiaries
Less time chasing, more time connecting
Beneficiaries are emailed a link to upload their credentials securely and seamlessly. No need for app downloads and no need for you to chase the information.
Market Leading AML Checks
Less time worrying, more time supporting
SenseCheck provides integrated, market leading AML checks for beneficiaries. This includes the identification check, Bank Verification check, and Bankruptcy / IVA Search.
Reports at your fingertips
Less time reporting, more time understanding
The SenseCheck dashboard provides GDPR reporting for your AML and Risk Officers, including firmware insights and data. Making analytics more accessible and less time consuming.
Trustworthy and Secure
Less time checking, more time to get on with higher value work
SenseCheck documents are shared through a secure, encrypted portal. No more emails, no more paper.
GDPR Compliant
Less risk, more trust
Reduce your risk and maintain GDPR compliance by enhancing your client due diligence processes.
Designed for WIQS
Less time missing the mark, more time showing best practice
SenseCheck is designed with WIQS in mind, so that you can meet the industry standards.
Dashboard
Welcome to SenseCheck
SenseCheck has streamlined the tedious AML process. Now, manage the AML and bank verification process quickly, securely and effectively using the SenseCheck dashboard. It's as elegant as it is powerful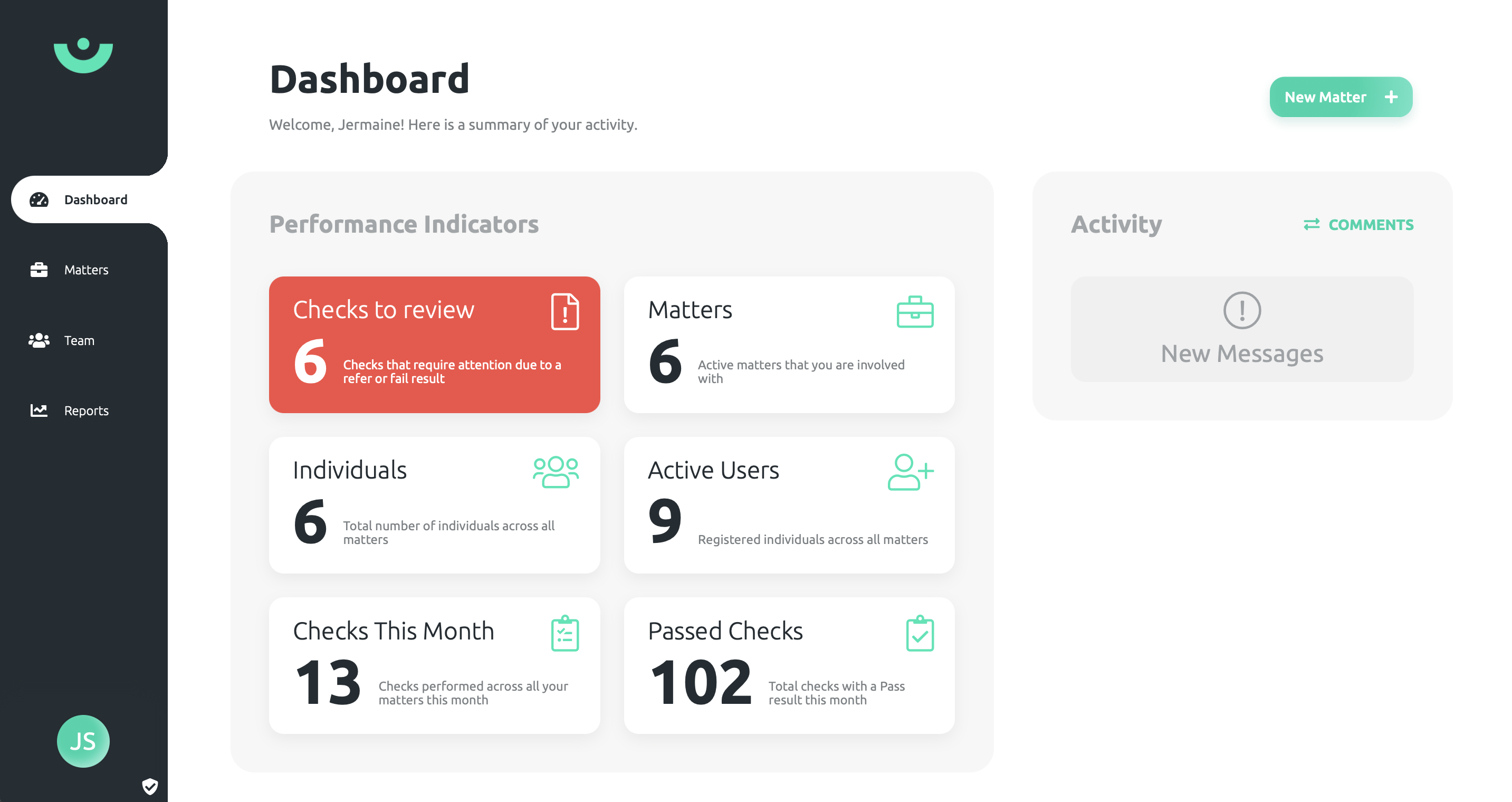 Streamlined Process
Verify beneficiaries in minutes
SenseCheck provides an efficient, GDPR compliant and accurate workflow to onbaord matter and client related parties. It enhances the user experience for all parties and securely stores sensitive data.
1
How many steps do you take in your AML process?
3
Compare the differences above
The collection and processing of beneficiary data has - until now - been time consuming, insecure, and repetitive. SenseCheck enables lawyers and other agents to save time and pay verified beneficiaries with accuracy.

Jay Smith

Founder, SenseCheck
Insights
Stay Up-to-Date
Find out about product developments and industry best practice.
Support
How can we help?
Our team is here to help you throughout your journey with SenseCheck.